Training
&
Consulting

Roots of Change delivers high quality consulting services for the non-profit community, government and educational sector. Using empowerment-based, participatory and appreciative models for change— we support organizations to reach their potential through training and education, community consultation, innovative program design, influencing public policy and inspiring social change.
Kim and Leigh Ann Phillips-Knope together bring over 30 years experience in training facilitation, social advocacy, community development and non-profit program management. They each provide a distinguished skill set to serve your organization's or school's needs.
Professional Development

Trainings:
School Safety &
Organizational Culture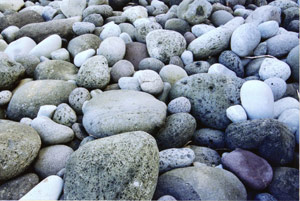 Kim facilitates workshops for and collaborates with organizations and schools throughout the United States, supporting critical efforts to create safer learning environments for all students—including those who identify as lesbian, gay, bisexual, transgender or are questioning their sexual orientation or gender identity (LGBTQ).
Drawing on experiential learning and adult education pedagogy, she creates educational environments where participants feel safe, engaged and challenged to maximize growth and learning. In a spirit of collaboration, Roots of Change will develop specialized curricula to address the strengths and challenges of your school, agency or organization.Topics include:
School Safety & Culture: Addressing the needs of LGBTQ youth;
Training of Trainers: Building Allies in LGBTQ Bullying Prevention.
Non-Profit
Program Planning

&

Evaluation

Kim and Leigh Ann bring extensive leadership and knowledge in developing, sustaining and evaluating impactful social advocacy programs. Whether you are developing a new program or improving an existing one, Roots of Change will can enhance your capacity to serve clients more effectively and advance your mission.
Evaluation is key to measuring program success, while also strengthening your funding and marketing opportunities. Ensure that your programs are meeting their goals and objectives by implementing an evaluation plan tailored for your distinct needs.
Program Planning & Design;
Clarify Vision, Purpose, Goals & Objectives;
Assess the Needs of Stakeholders;
Appreciative Inquiry—Identify and Build on the Strengths of Your Organization;
Logic Models;
Evaluation Planning & Survey Design;
Conference, Special Event & Retreat Planning.
Community
Consultation

Roots of Change provides support for community initiatives to engage stakeholders, innovate and fulfill their intended purpose. We can lend strength to your collaborative processes and successful outcomes during the early planning phases or throughout implementation.
Having pioneered numerous leadership and community development programs for schools and universities, the health care sector, faith communities, the criminal justice system and the non-profit organizations—Leigh Ann and Kim are delighted to work with diverse communities whether to sustain an existing positive process or address barriers you"re facing along the way.
Program Visioning, Purpose, Goals & Objectives;
Professional Training for Agency Staff, Community Members and Stakeholders;
Coalition-Building Strategies and Community Organizing;
Tools for Group Process & Leadership Development;
Community Development Models for Success.
To inquire about our consulting services, please contact us!