Our Ceremonies
Uplift & Inspire

"I believe that circles…weave invisible nets of love that carry us when we're weak and sing with us when we're strong." -SARK
Couples
Weddings for all couples,
cultures & belief systems
Commitments & Unions
Engagements, Vow Renewals & Anniversaries
Celebrations before your wedding
Families & Children
Blessing Ceremonies for Parents
Baby Naming & Welcoming
Pregnancy & Adoption
Combining Families
Coming of Age, Graduations & College Send-offs
Funerals & Healing
Memorials & Celebrations of Life
Healing Grief & Loss
Separation & Divorce
Miscarriage
Work Transitions & Job Loss
Honoring Health Challenges
Loss of a Pet
Ceremonies for New Beginnings!
Celebrations
Business Launchings &
Community Events
Retirement
Milestone Birthdays
New Dwellings
Rites of Passage
Seasonal Changes
Women's Circles
Roots of Change designs extraordinary ceremonies to mark all cycles of life—whether you're getting married, welcoming a child, honoring a loved one who has passed, launching a business or embarking on another life adventure!
We all experience milestones and passages, those powerful events that remind us how precious life is and how fortunate we are to share it with people we love. And it is personalized ceremony which lifts us up, magnifies our joy, softens our hardships, and surrounds us in love!
When we're truly seen and heard during BIG life moments,
we become even more present with all that's before us!
Through a dynamic design process, I truly enjoy getting to know you!  And then I handcraft a vibrant creative ceremony that gives voice to your story, values, relationship, views of the world, sense of humor and style.   (Oh, and you have complete control over the ceremony, word for word!)
Whether simple or complex, alternative or traditional, I hope your ceremony will be breathtaking—rich with emotion, appreciation, laughter and awe—an experience beyond what you imagined possible.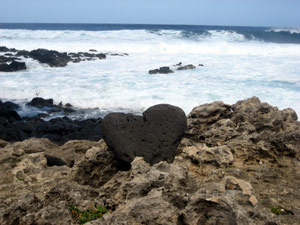 It's a joy to be invited into your lives!
Roots of Change advocates for marriage equality and honors diversity in all of its forms.  We have the skills and experience to celebrate you!
With 18 years of ceremony experience,
and intensive training as a Life-Cycle Celebrant®,
I'm passionate about leading ritual!  It's a gift to build community between you and your guests; engage everyone in heart and soul; respectfully honor traditions from around the globe;  and relate to you with warmth, dedication, playfulness and the highest professional standards!
And on your BIG day, as we celebrate together,
I hope you'll feel that I've become a friend, and a rock for you to lean on!